How do I assign my PT number?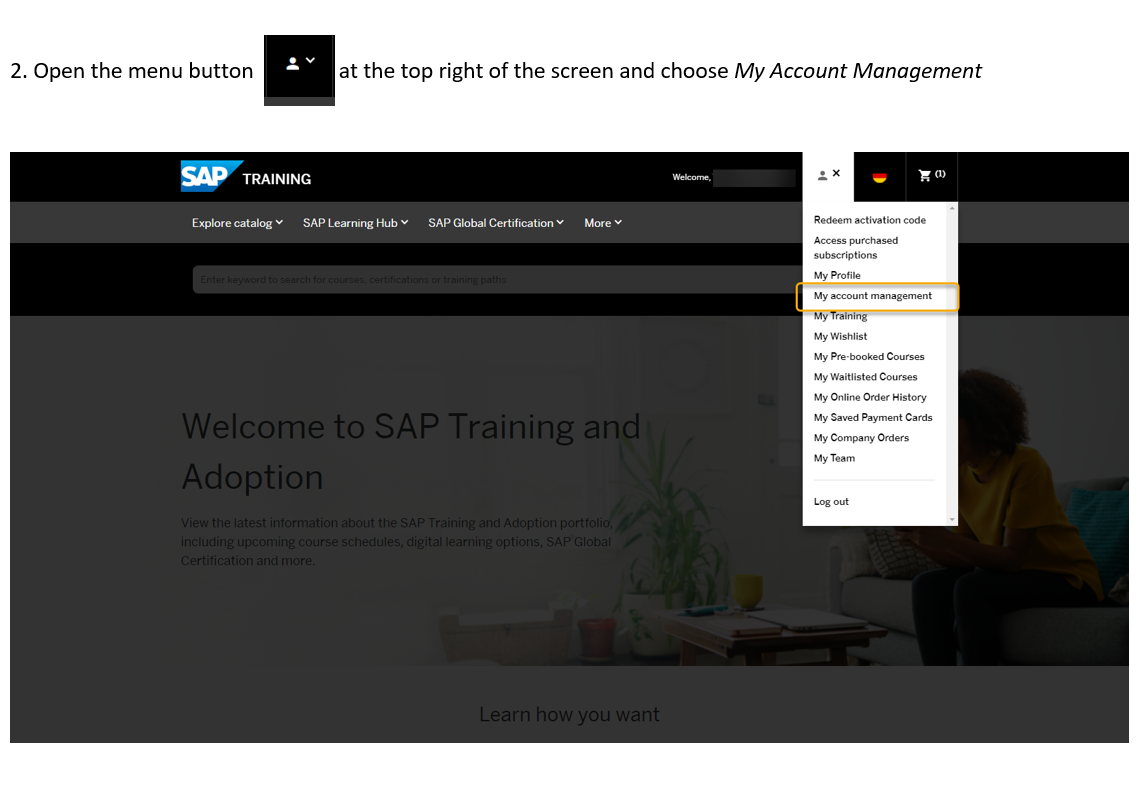 3. In the My Account Management screen, take the PT number from your Training Confirmation email, replace the "PT" with "S", and enter it in the Trigger Assignment field.
Example
PT number from Training Confirmation letter: PT00XXXXXX

Enter: S00XXXXXXX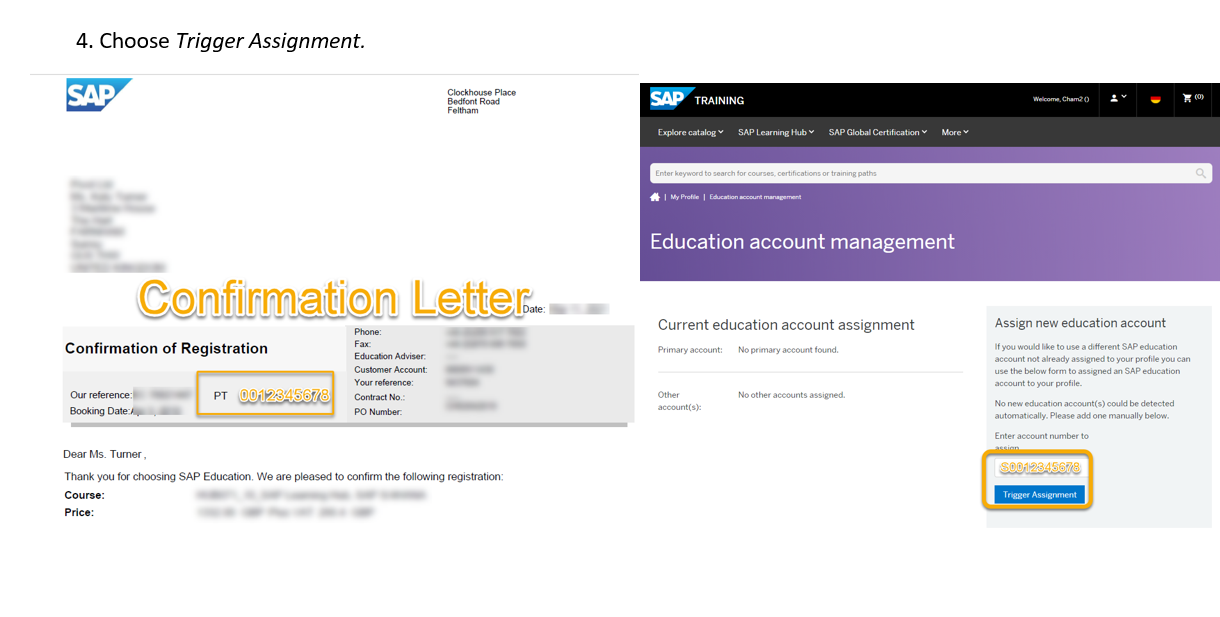 5. You will receive a verification email from SAP.
6. Before you open the verification email, check that you re logged on to the SAP Training Shop
7. In the verification email, open the Verify Assignment link and choose 'Done' in the pop-up window that appears.
· Note: You must open the link in the same browser version that you used to log on to the SAP Training Webshop. Alternatively, you can copy and paste the link to a new tab in the browser.

Note: If you have multiple PT numbers, can change the primary PT number by clicking Set as primary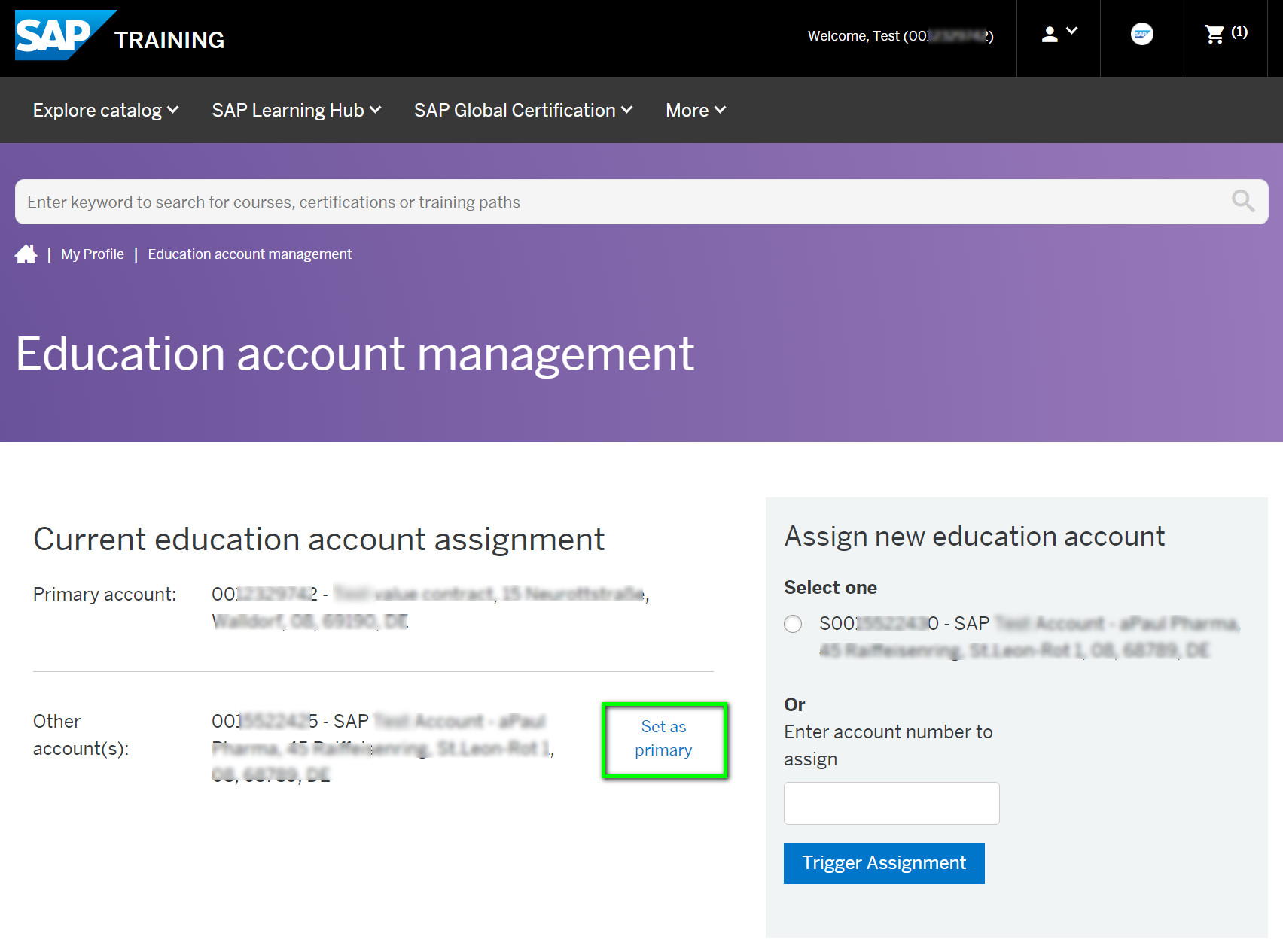 If you are not able to assign your PT number, please contact the SAP E-learning Support Team here.