How do I assign my S-User?
1-2. If a pop-up window appears prompting you to assign your S-usesr, select the relevant S-ser from the list and choose Trigger Assignment. Then proceed with Step 4.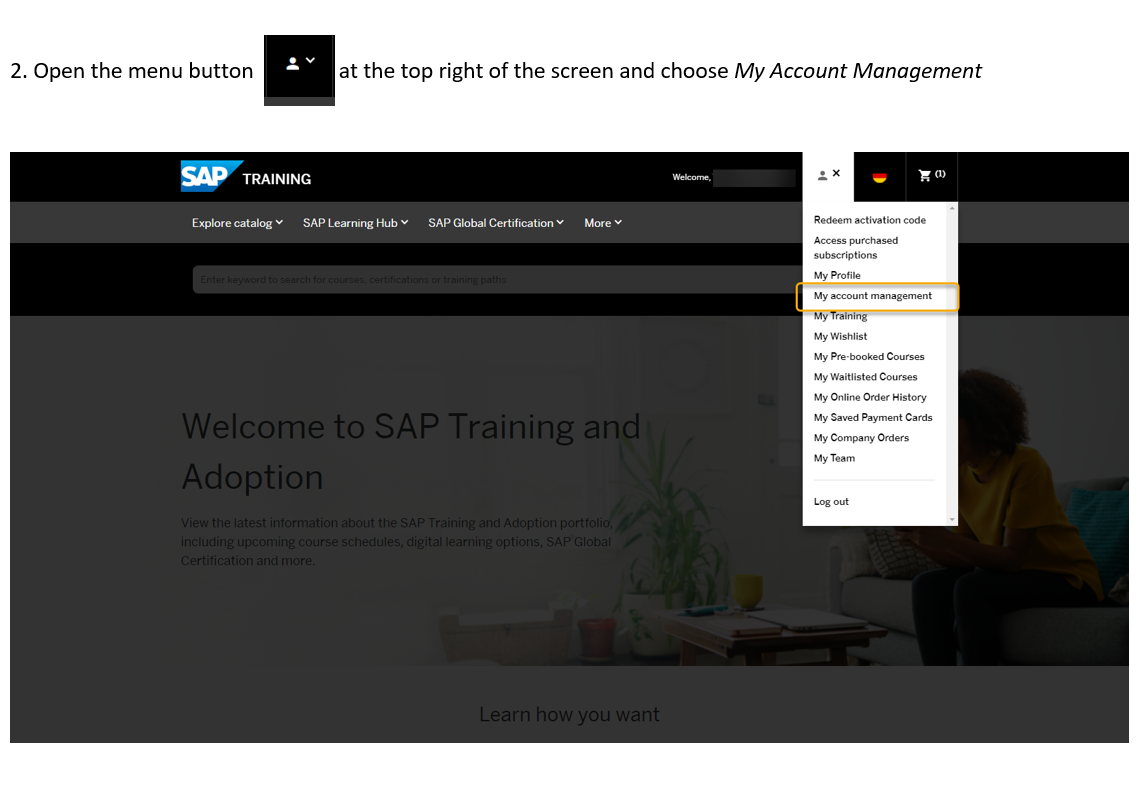 3. In the My Account Management screen, take the S-User from your Training Confirmation email, replace the "PT" with "S", and enter it in the Trigger Assignment field.
Example
· S-user from Training Confirmation email: PT00XXXXXXX
· Enter: S00XXXXXXX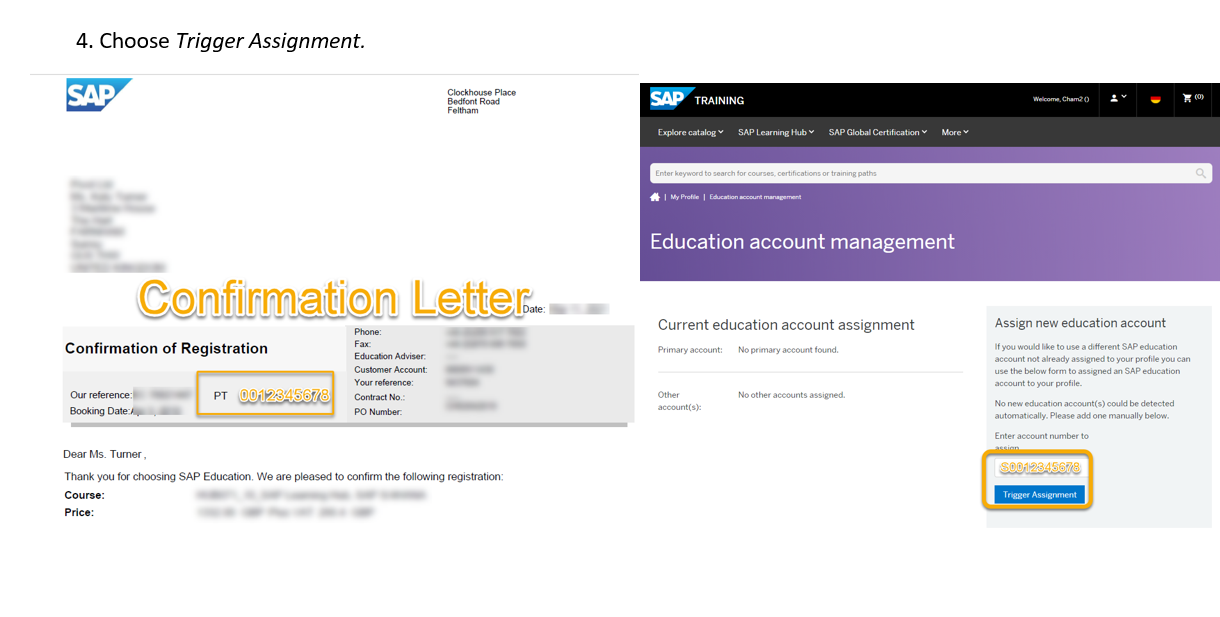 5. You will receive a verification email from SAP.
6. Before you open the verification email, check that you re logged on to the SAP Training Websop https://training.sap.com
7. In the verification email, open the Verify Assignment link and choose Done in the pop-up window that appears.
· Note: You must open the link in the same browser version that you used to log on to the SAP Training Webshop. Alternatively, you can copy and paste the link to a new tab in the browser.

If you are not able to assign your S-User, please contact the SAP E-learning Support Team here.