How do I check my subscription's license period?
Login to the Learning Hub Page with your S/P Login ID.
Click on the VIEW ALL SUBSCRIPTIONS link under Welcome! Or click on the Profile ICON in the upper right portion then MANAGE PROFILE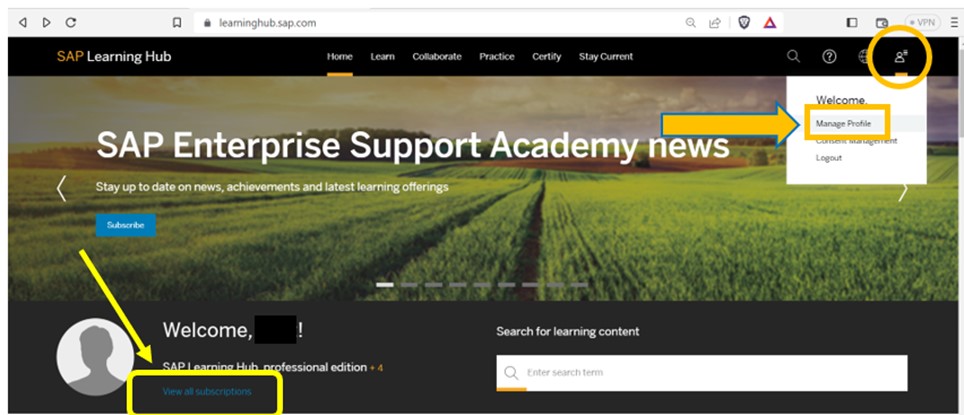 This will then direct to this page and under Learning Subscriptions, you can see the list of subscriptions you have as well as the Start Date and End Date.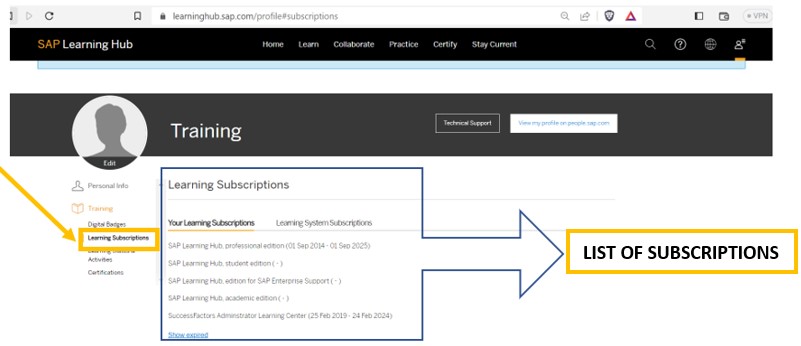 Another way is through the Training Webshop:
Open a browser and Login to SAP Training WebShop
Once logged in, click on the MENU button with the dropdown arrow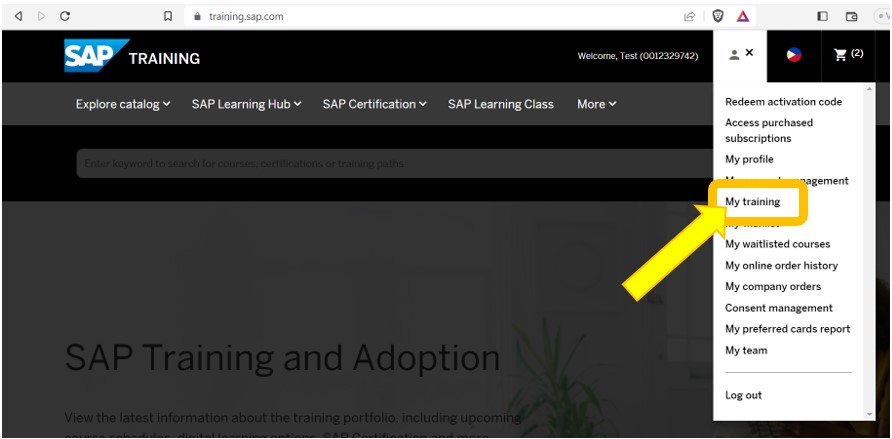 This will redirect you to your My Training Page which has your License' Start Date and End Date as well as the Subscription Type.