How do I view passed certifications in SAP Learning Hub?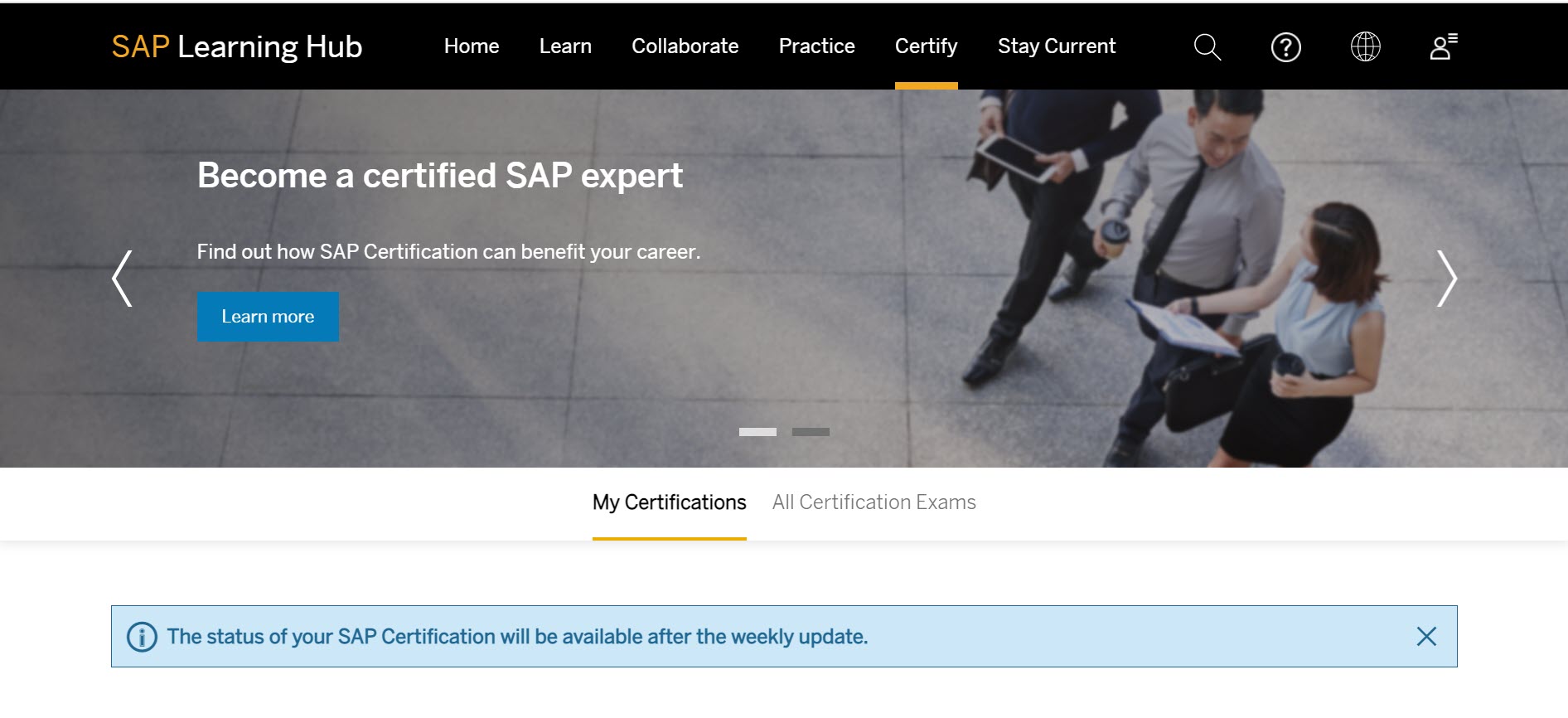 *Please properly assign the S-user ID where the certificates are currently allocated.
To view the steps on how to assign S-user ID, please click here.
**If you want to check your stay current assessment information, you need to access the learning content area in SAP Learning Hub and click on the "Learning History" tile.