How do I transfer my SAP Certifications from one UserID to another?
Important notice for SAP-certified consultants:
If you are a certified SAP Consultant, we would like to highlight the importance of assigning two verified email addresses to your SAP Universal ID.
"Please note that we are only able to help with your request if you have already set up an SAP Universal ID for two verified e-mail addresses (add the email address you want to transfer your certificate to). If you have not done this step before, please follow these guidelines SAP Universal ID | SAP (In case of support is needed, click "Contact us").
If you are an individual customer, student, freelancer, please contact your local SAP representative. Contact details can be found at the bottom of https://training.sap.com/help-center under Business Support


If your certification was completed under a SAP Partner program, please contact Partner Service Delivery Team at partner@sap.com.​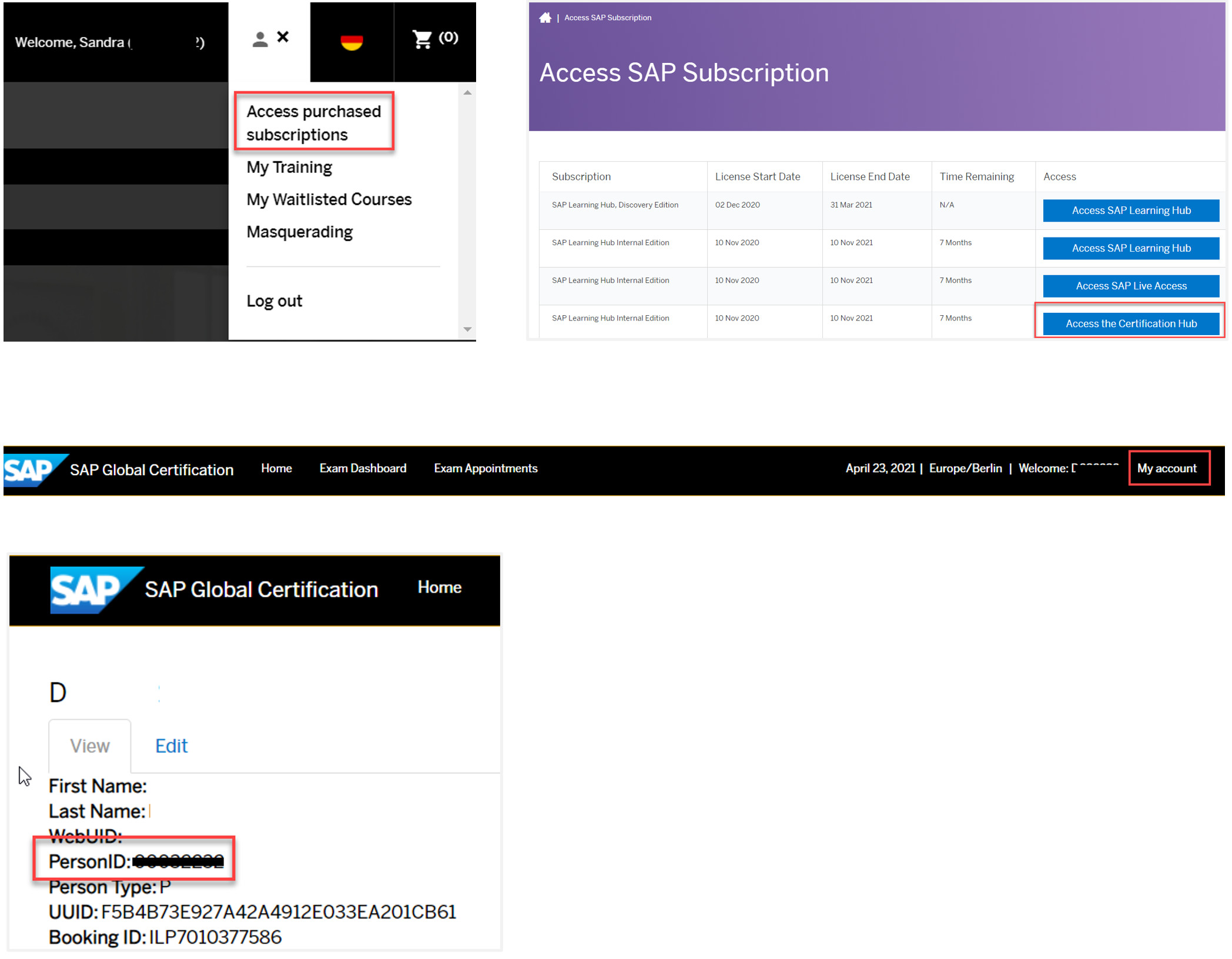 To help us assist you with your transfer request, please provide us the following information:
1. First name, last name, email address
2. User ID used for certification
To find the User ID (PersonID):
If your Certification Hub subscription is still active, you can find the PersonID under "My Account" in the Certification Hub.
If your Certification Hub subscription is not active or your PersonID field is empty, you will need to go to your Credly account and provide the badge URL and email address used for certification.
a) Log into your Credly account and click on the "Share" button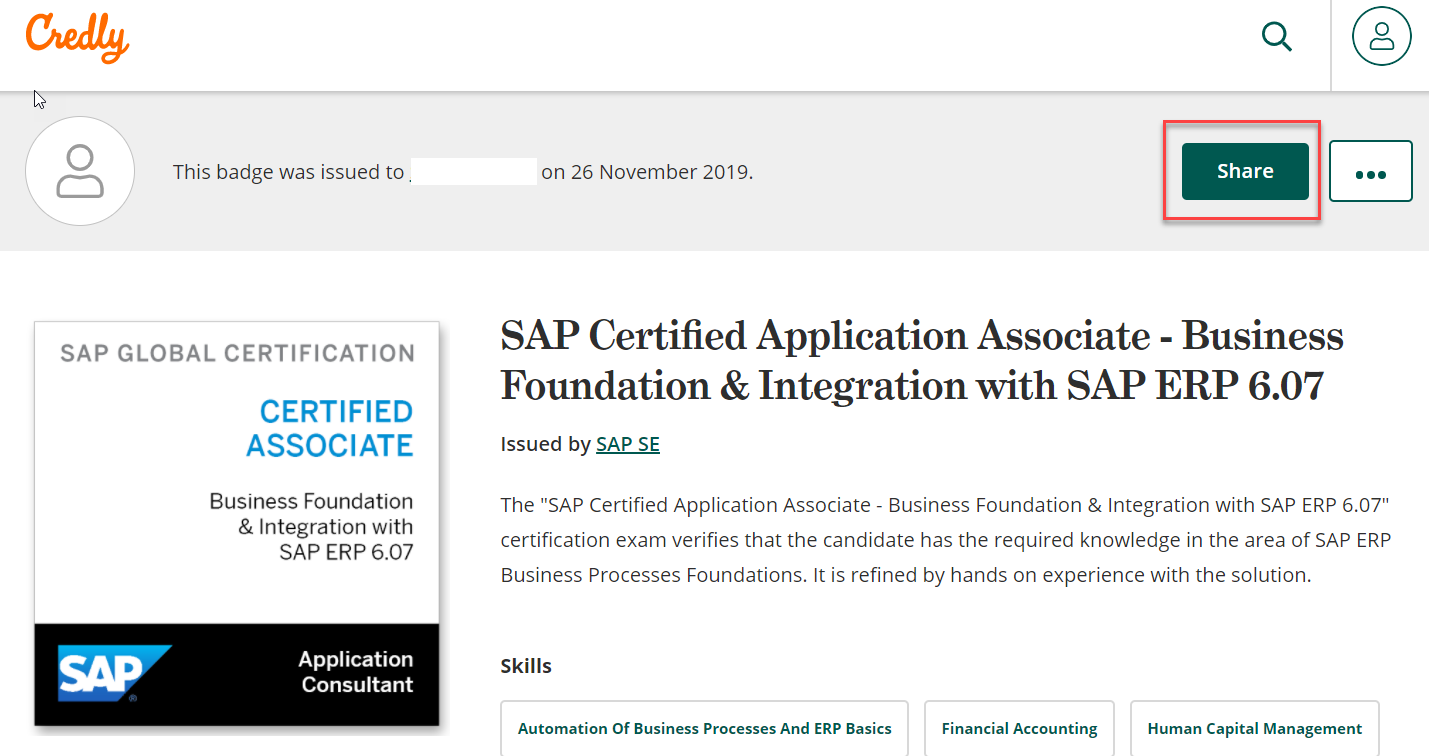 b) Click on the link icon and copy the Badge URL.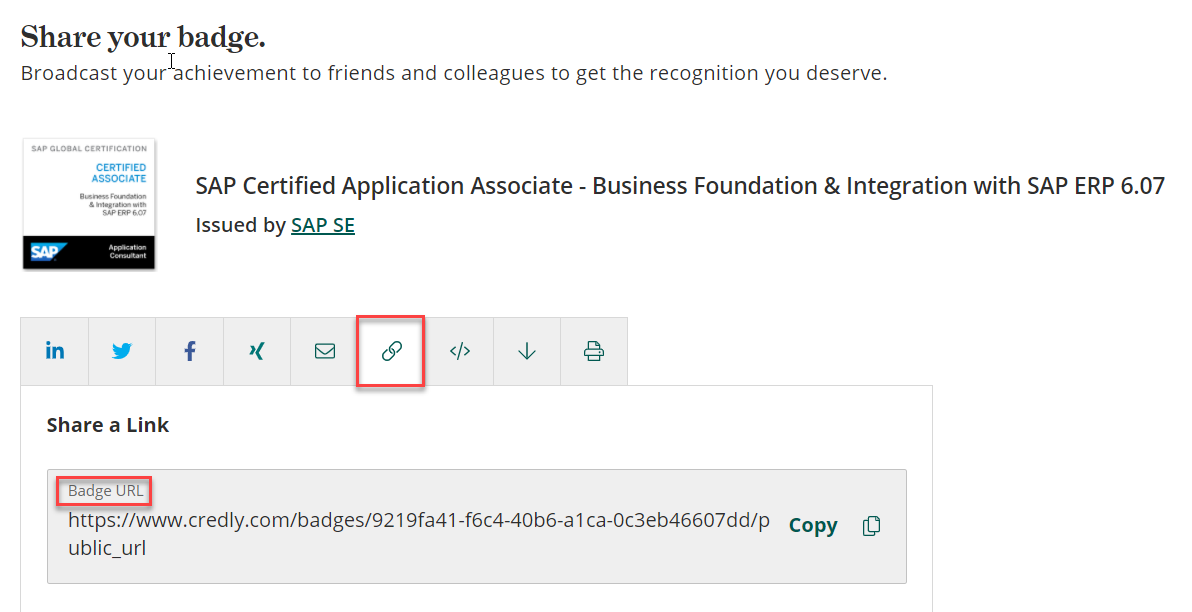 c) To find the email address associated with your account, go to "Settings".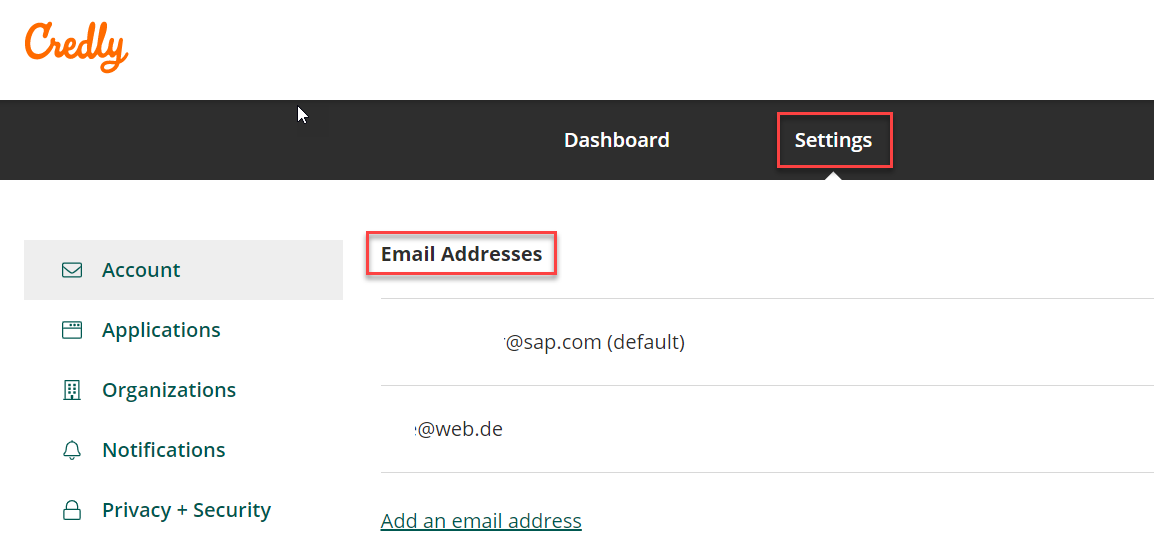 3. User ID (PersonID) of the partner where the certificate should be transferred to.
4. Consent to transfer the certificate to the new UserID (PersonID).