How to record & print a certificate of course completion on SAP Learning Hub?
1. Go to Learning Content Tab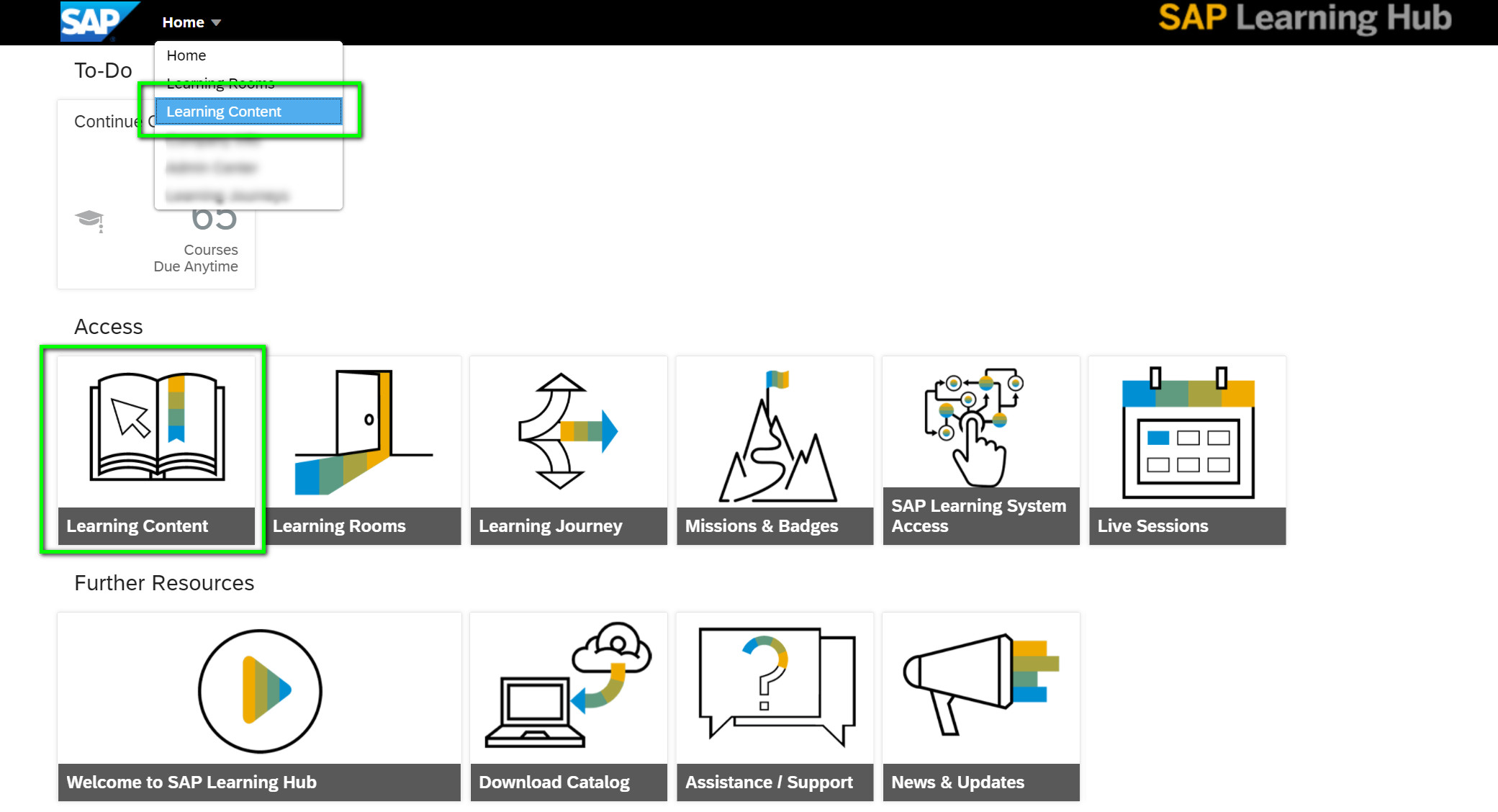 2. Go to Learning History, then click View All
"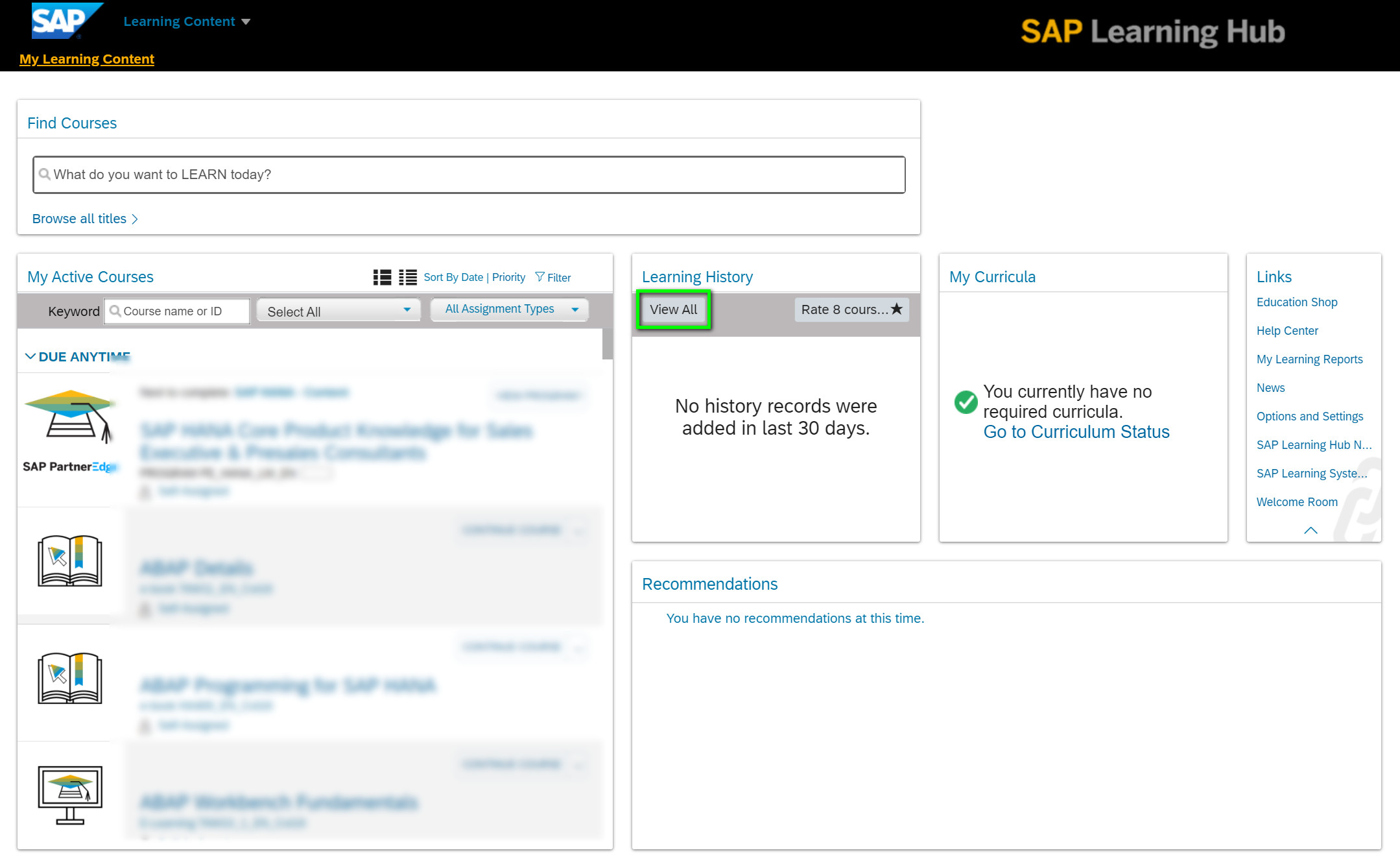 3. Sort Completion Date by descending for checking recent complete course.
4. Choose the course that you want to get a certificate of completion, then click Print Certificate.
"