How do I reset my password?
2. Click on the profile icon located on the upper right side of the screen and click login or logout.

3. On the next screen, input your S-ID or your P-ID and click on 'Continue'.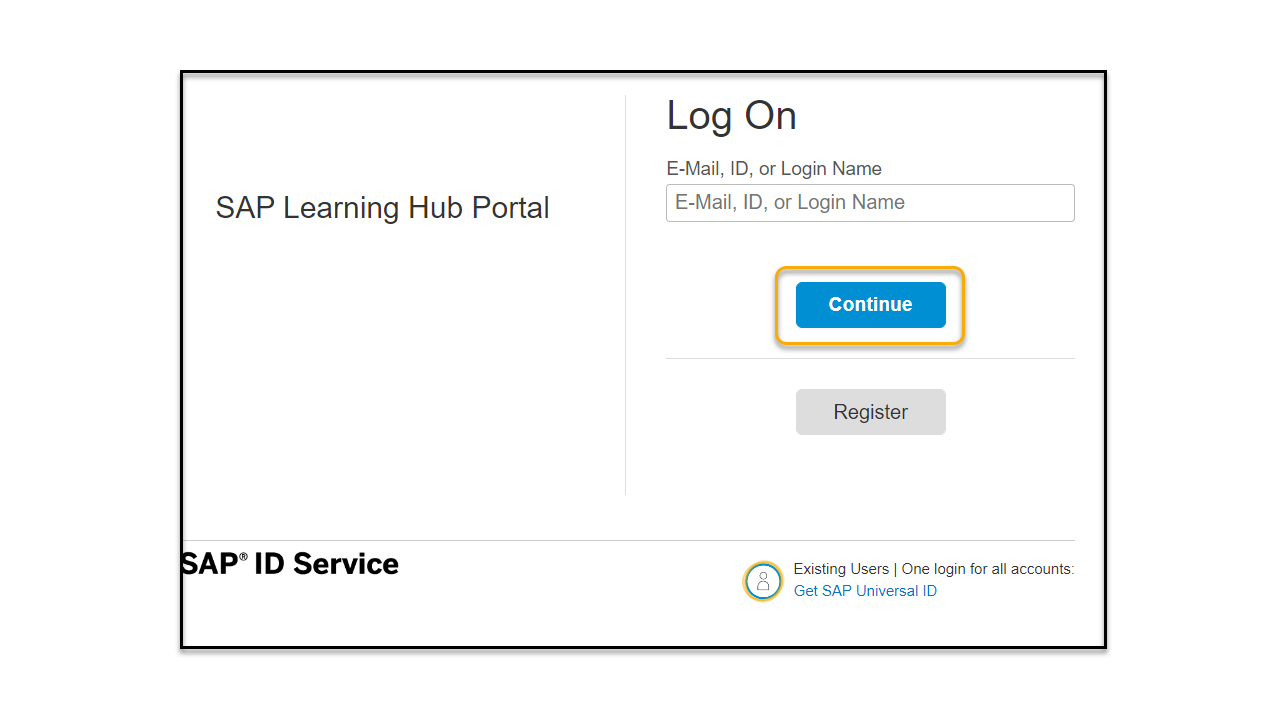 4. Click on the Forgot Password link.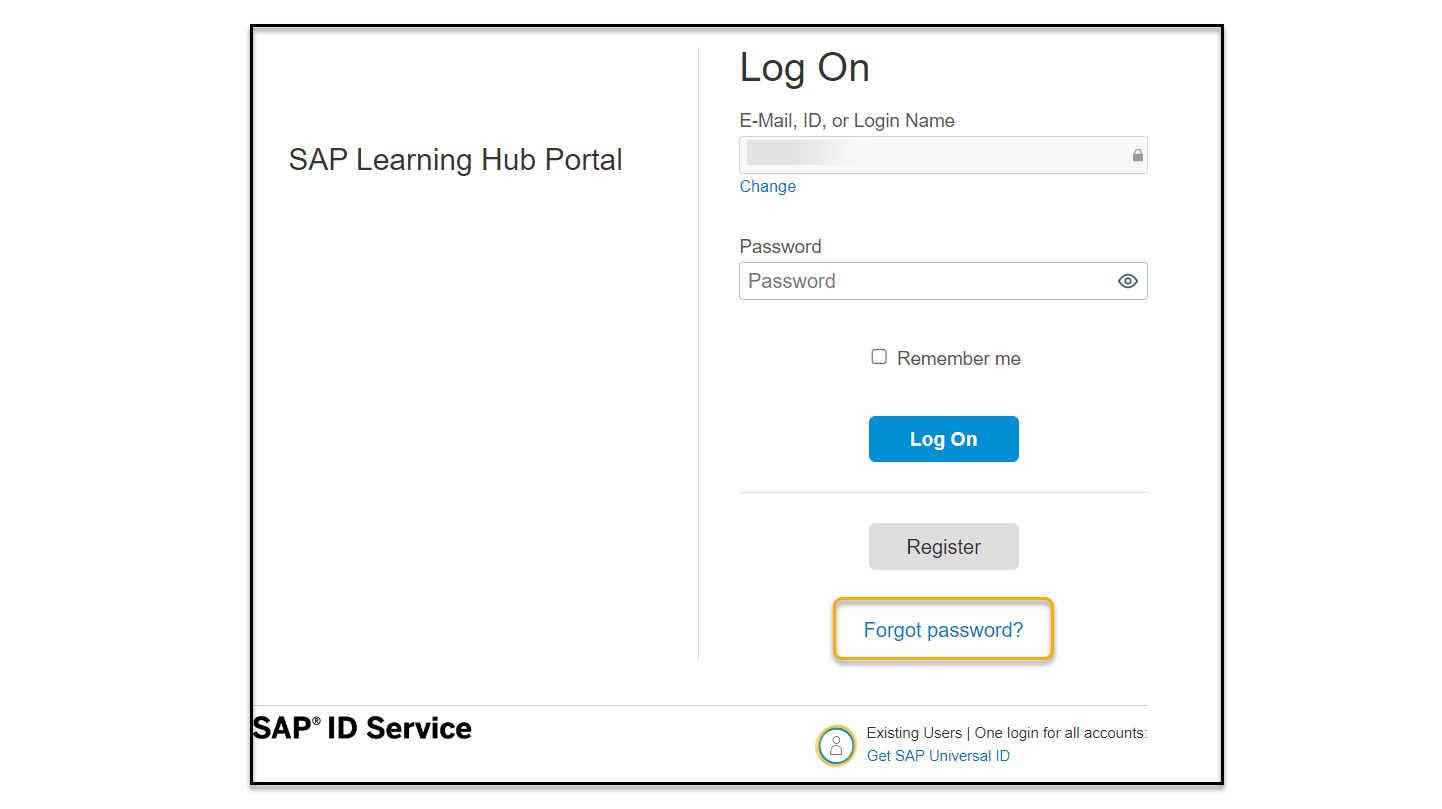 5. The reset password link will be sent to you via email. Kindly see this guide if your reset password email is not found.
If you do not see the password reset email in your email inbox, check your SPAM / JUNK folder.
If you do not receive any password reset email, send an email to sso@sap.com.
NOTE: You can also reset your password on https://accounts.sap.com.