How can I access the Certification Hub?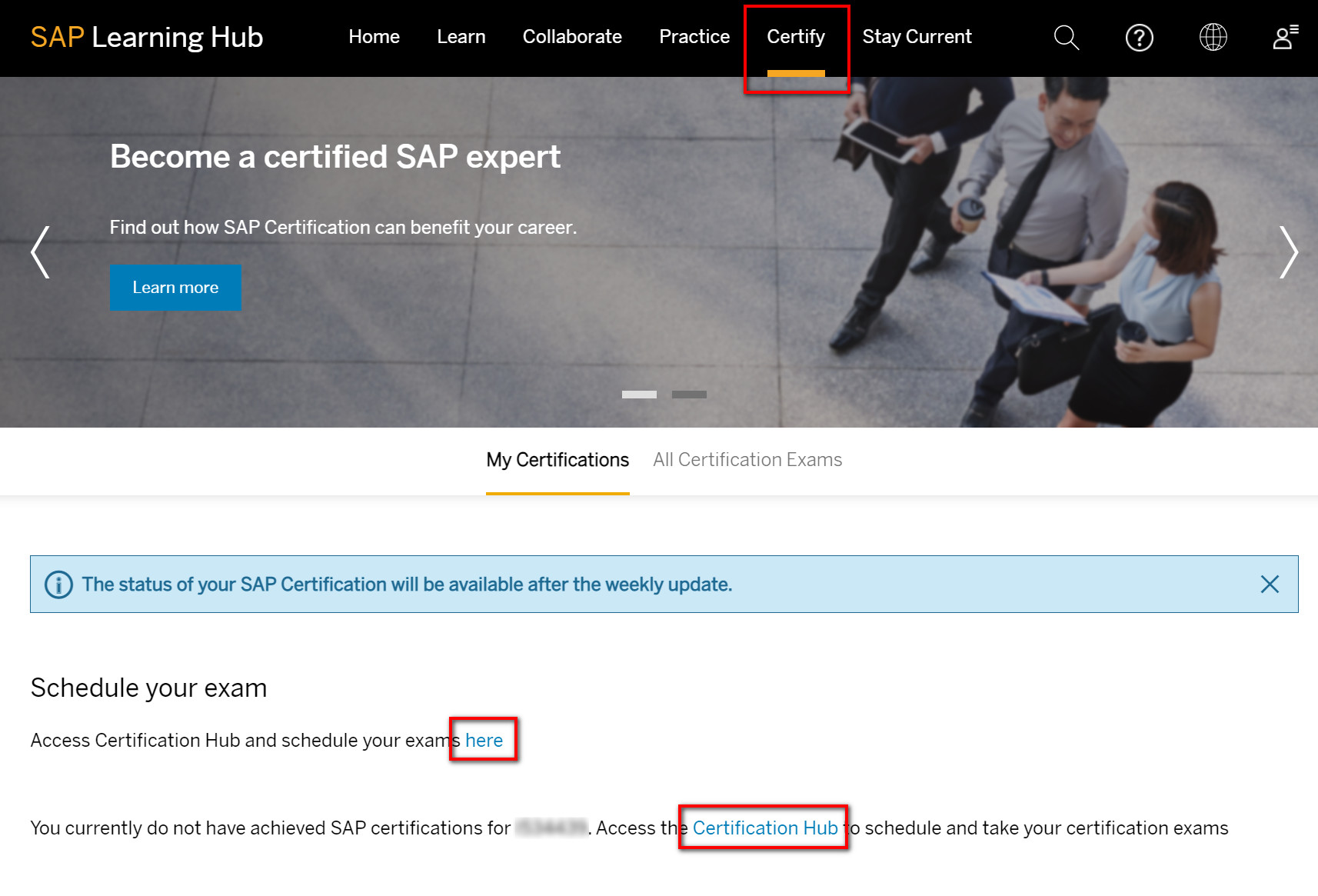 2. It will single-sign you in to the Certification Hub.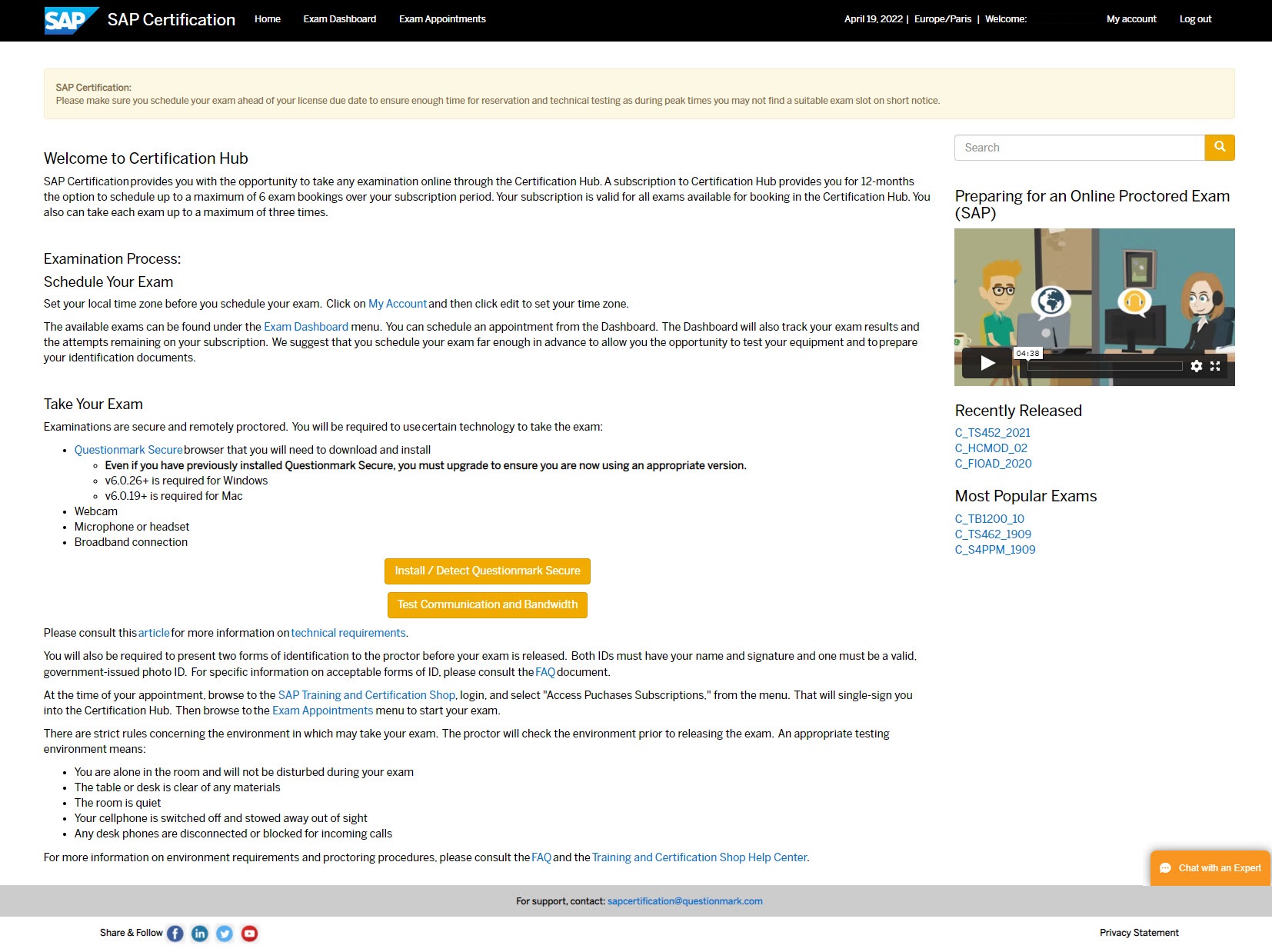 3. Click on the Exam Dashboard" tab to access the list of exams.

4. Please click on the desired exam, and click on the 'Save Appointment' button to schedule your appointment.


5. To check your appointment, click on the Exam Appointments" tab.

Note: You should plan to start your exam at the time of your scheduled appointment. The Start Exam" link will be displayed to you as early as 15 minutes prior to your appointment, but the proctor may not be available until the appointment start time. The link is displayed prior to the appointment so you can ensure the proper functioning of your computer prior to taking the exam.
The "Start Exam" link will remain available to you for 15 minutes past your scheduled appointment. This leeway is provided in case you require extra time to sort out technical problems that you may encounter.
For more information on environment requirements and proctoring procedures, please consult the FAQs and the Help Center.