How to access SAP Learning Hub on SAP Learning Hub home page (learninghub.sap.com)
1. Go to SAP Learning Hub home page.

2. Logon or Register with the email address used for your booking or activation code redemption. It is the same email address that your booking confirmation was sent to.
* If you do not receive an email notification in your email inbox:
1) Check your junk mailbox.
2) Add "notification@sapnetworkmail.com" to your email whitelist.
For further information please check here.
* If you can't log in with your existing account, please reset your password.
"

3. Once logged in, you will see the following page.
You can type in the content title on the search bar or browse for recommended Learning Journeys.
"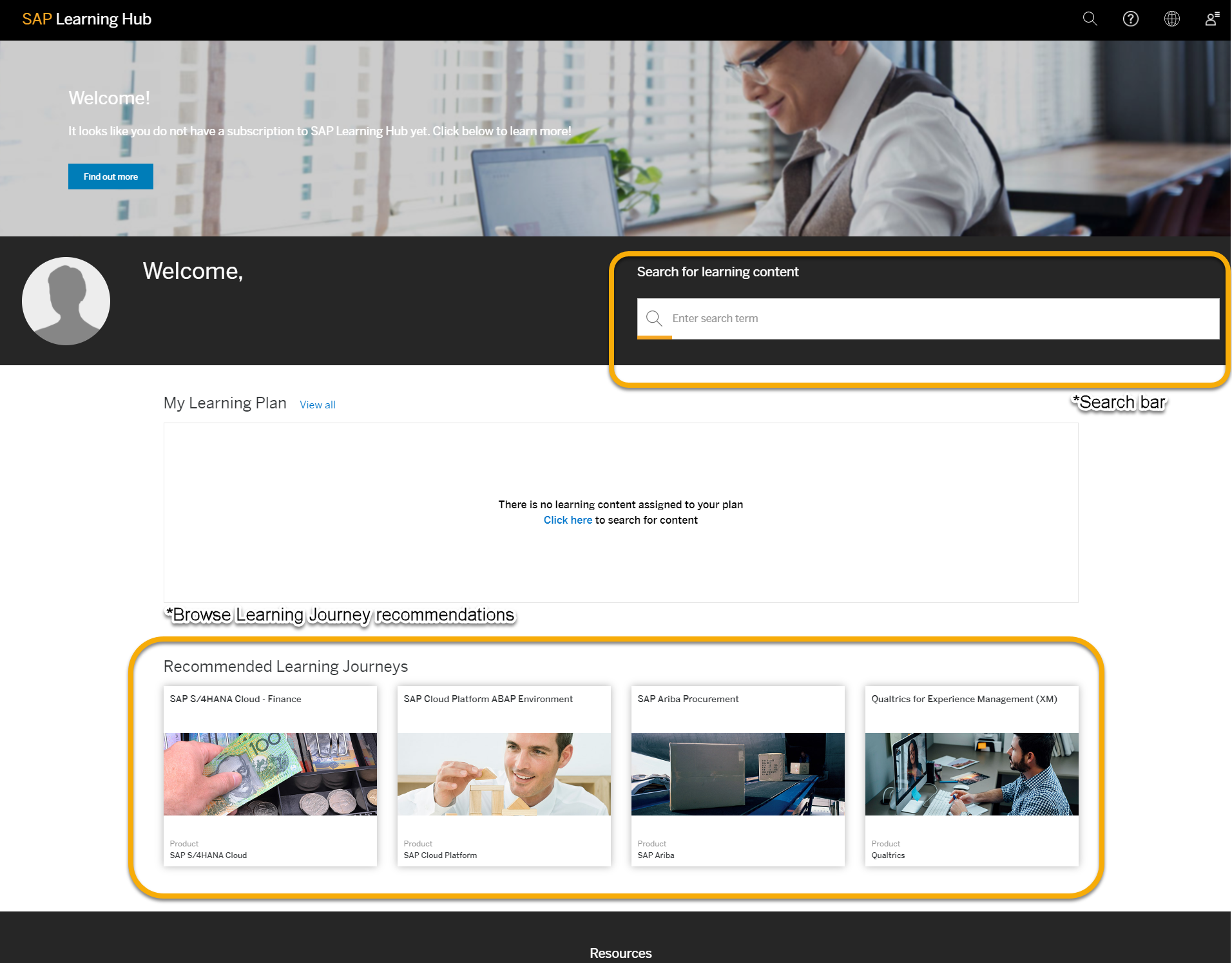 4. If you use the search bar you will be directed to the following page.
Here you can find related Learning Journeys, SAP Learning Rooms, Courses, Webinars, SAP Learning System Access, Certification and Stay Current contents.
"

5. You can also find your Learning Journeys, Learning Contents and Learning Rooms.
In the Learning Hub homepage, kindly scroll down and you will be able to access for Learning Journeys by clicking on 'Browse Journeys', Learning Contents by clicking on 'Browse Contents' and Learning Rooms by clicking on 'Browse Rooms'.